(Povzeto po Tvit FAI, bit.ly/2P75dZu)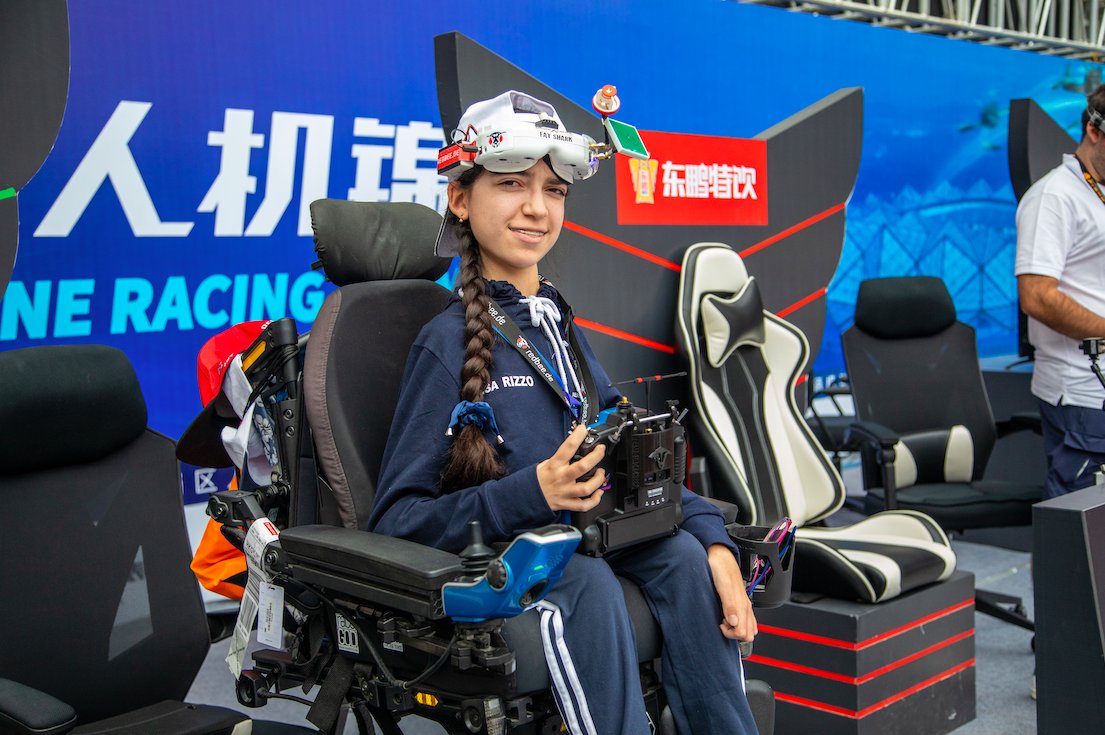 Italian pilot Luisa Rizzo's life changed when her father bought her a drone "to help me move", giving the 16-year-old wheelchair user from Lecce in Southern Italy a sense of freedom she had never felt before."I loved flying my drone, so I decided to try racing," she said. "There are not many drone racing pilots in Italy, so I mainly trained alone. But I enjoyed it so much I trained every day."
Rizzo qualified for the FAI World Drone Racing Championships, being held for the first time this year in the vibrant city of Shenzhen in China, by taking part in the Italian Championships.
"I am so excited to be here," she said. "I will do my best but I have never flown such a big track so that will be a challenge. I am really proud to be here competing for Italy."
She hopes more disabled people will take up drone racing as word spreads about how accessible it is as a sport. "Getting involved with drone racing has changed my life in lots of ways," she added."Even though I can't move, I can fly. It is something I would definitely say other disabled people should try because there are no limits. Drone racing makes me feel free!"
Rizzo is not the only pilot at the FAI World Drone Racing Championships with a disability. Isabel Vila Roura, competing on the Spanish team, has been deaf since birth.