(OPENSOARING, 21. avgusta 2018, foto: www.aeroklub-una.com Miran Jerman)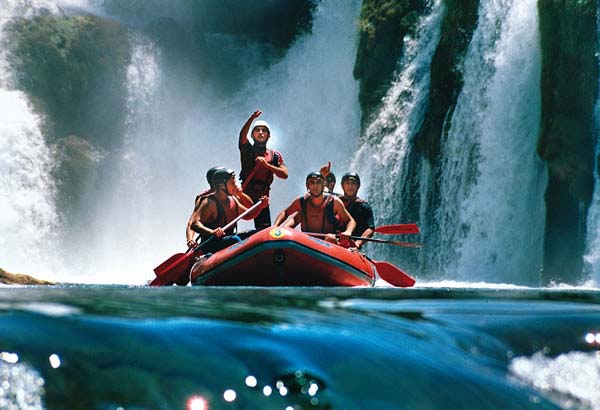 Še ne tako dolgo tega smo slovenski jadralci, brez da bi se povezali in delovali kot prijateljska skupina, vsak zase obiskali športno letališče v Bihaću, na čudovitem prostoru ob reki Uni in z ljudmi, ki so nas sprejeli za svoje. A kot bi počilo se je tam vse spremenilo, skupina starejših pilotov in jadralcev je bila prisiljena, da je ustanovila svoj Aeroklub Una. Da bi preživeli, so si za sporedno dejavnost umislili turistično ponudbo, ki jo ima prav ta del BiH v izobiju. Kdo, če ne prav piloti, so ljudje, ki vedo, kje je kaj za oči in srce, ekipa iz AK Una pa se tudi zaveda, da imajo, brez pretiravanja, na voljo lepoto svetovnih razsežnosti. Najbolj občudujoče je, kar so med vrsticami zapisali tudi sami v večjezični reklamni zgibanki – nekoliko premalo je zapravljati čas samo z občudovanjem sveta iz zraka.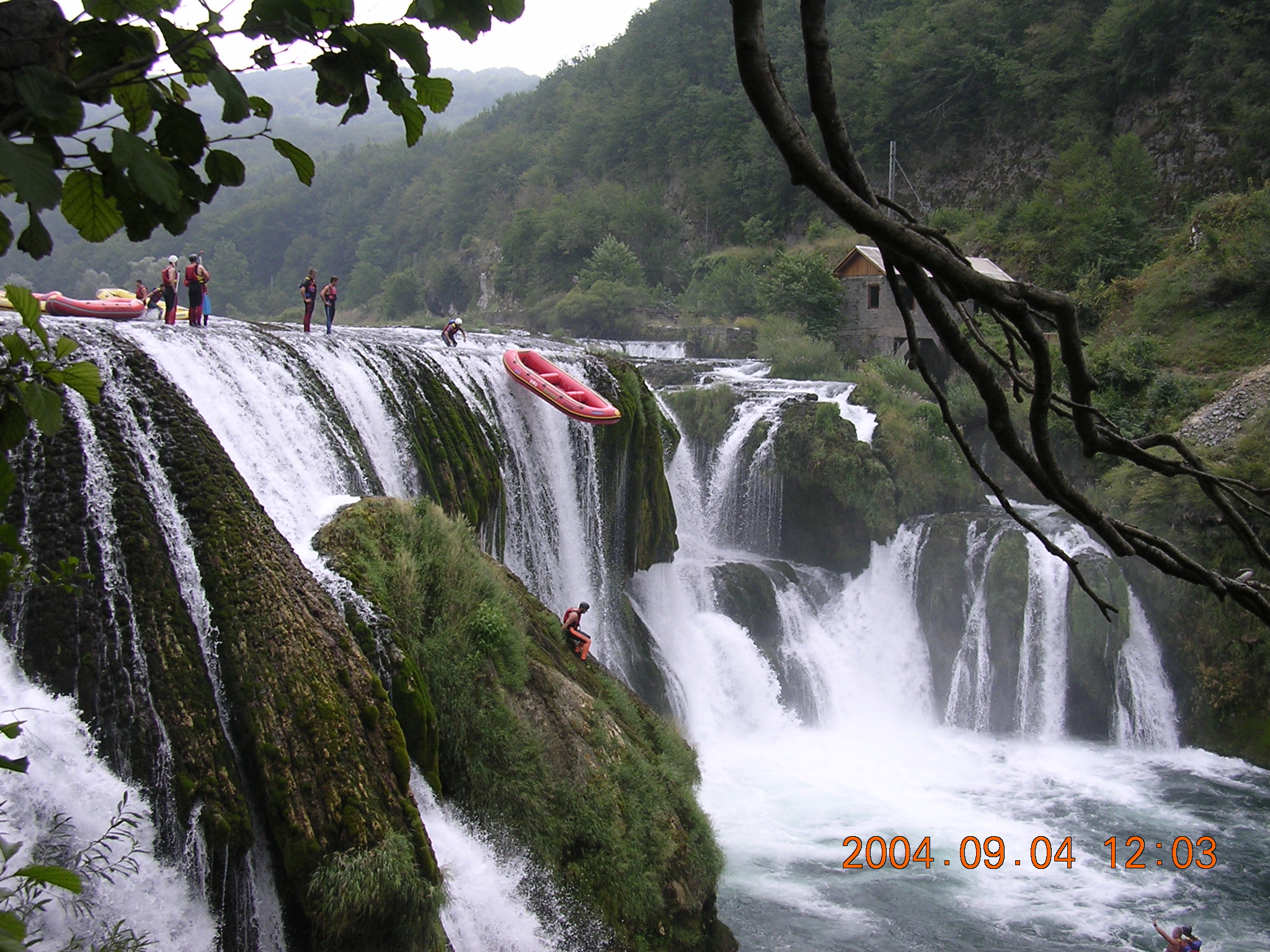 Za pravo doživetje je treba sestopiti na tla, pomočiti noge in glavo v mrzlo reko, stopiti na betonsko stezo in občutiti hlad podzemnega varovalnega tunela v Željavi, najdražjem projektu nekdanje Jugoslavije ali videti radarsko postajo na vrhu Pleševice itd.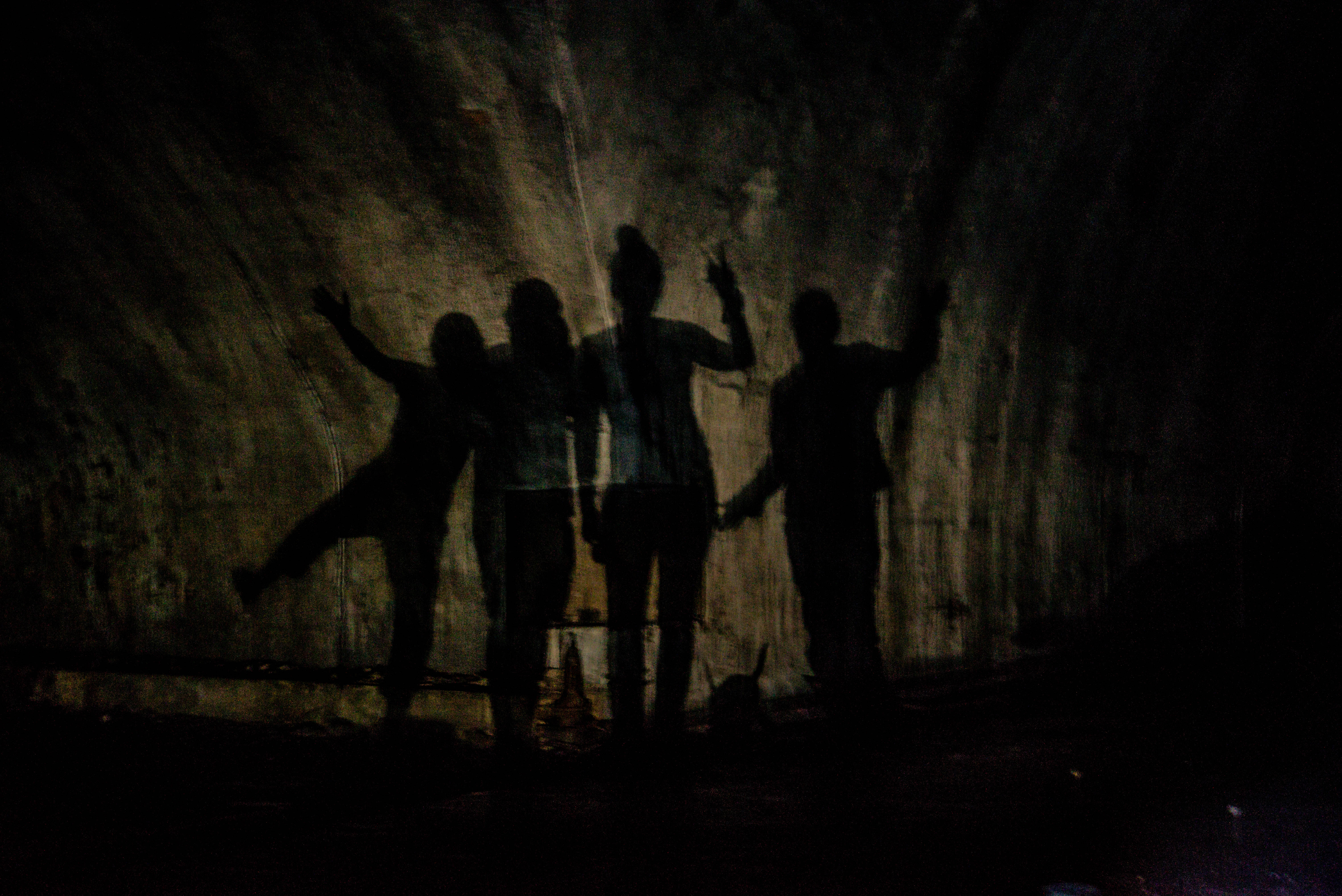 Rečemo lahko samo hvala, da so se športni piloti iz Bihaća lotili tega projekta in osmislili tudi svoje pilotske kolege in vse druge.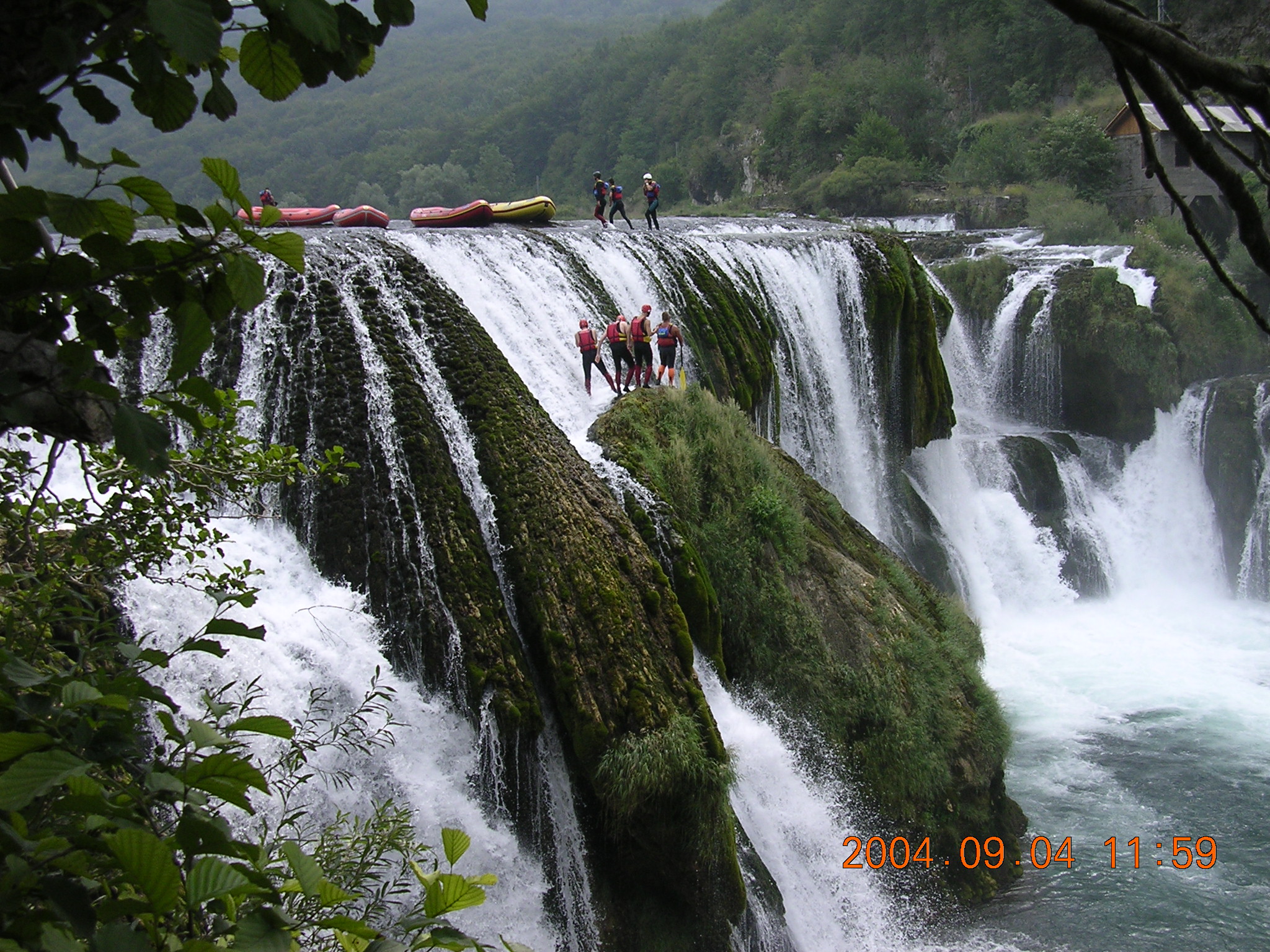 A visit of Lika Eagles' Nest
Are you looking for unique places to visit?
Do you want to experience the best gliding conditions?
Do you want to escape from everyday routine of your airport life?
Would you like to fly in with your own airplane and stay few days in a relaxed family environment?
It is not too late for You to decide and visit the most beautiful landscape of UNA National Park and the Plitvice Lakes National Park.
You can visit the unique Lika Eagle Nest (Orlovsko gnijezdo),at the altitude of 1647 m, from which you will enjoy in a wonderful view of BiH and Croatia.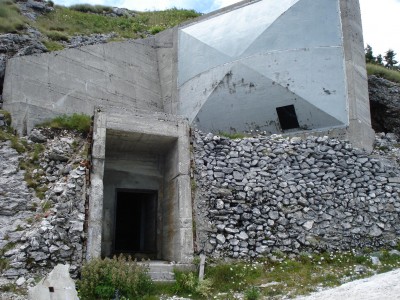 The location was used in the past as a military radar station of Željava underground militery airport. We recommend you also a visit of the former military airport of Željava, which is located completely underground inside the mountain of Plješivica. Spaces, galleries, installations and equipment will impress you with its size as well the size of human geniality and the size of human stupidity, which has damage unique underground installation.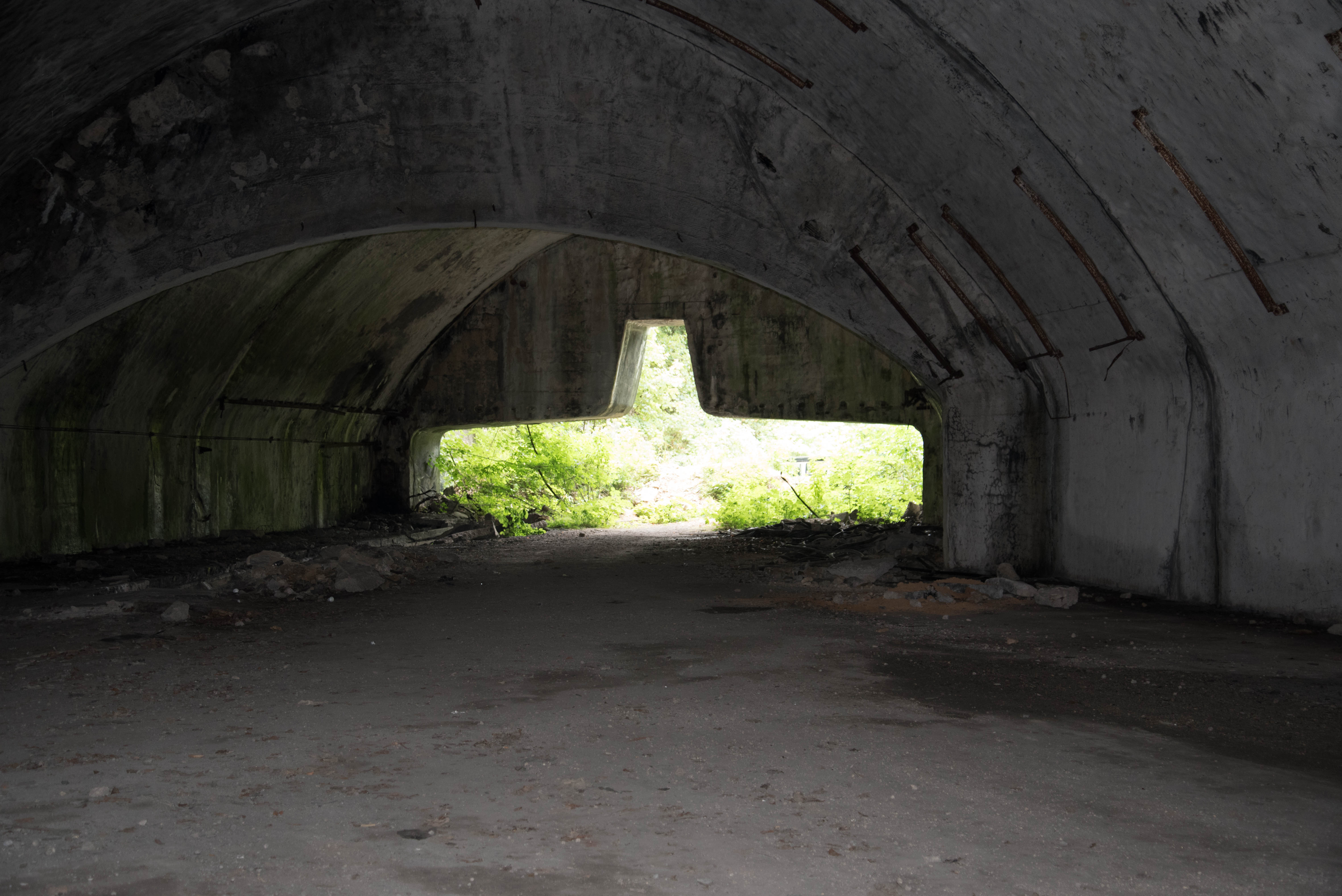 Our club members will show you the nature and other beauties of region, and we are proud to take you to a tour round the UNA National Park, with beautiful waterfalls Štrbački buk and Martin brod, providing you with unforgettable moments on rafting along the Una river.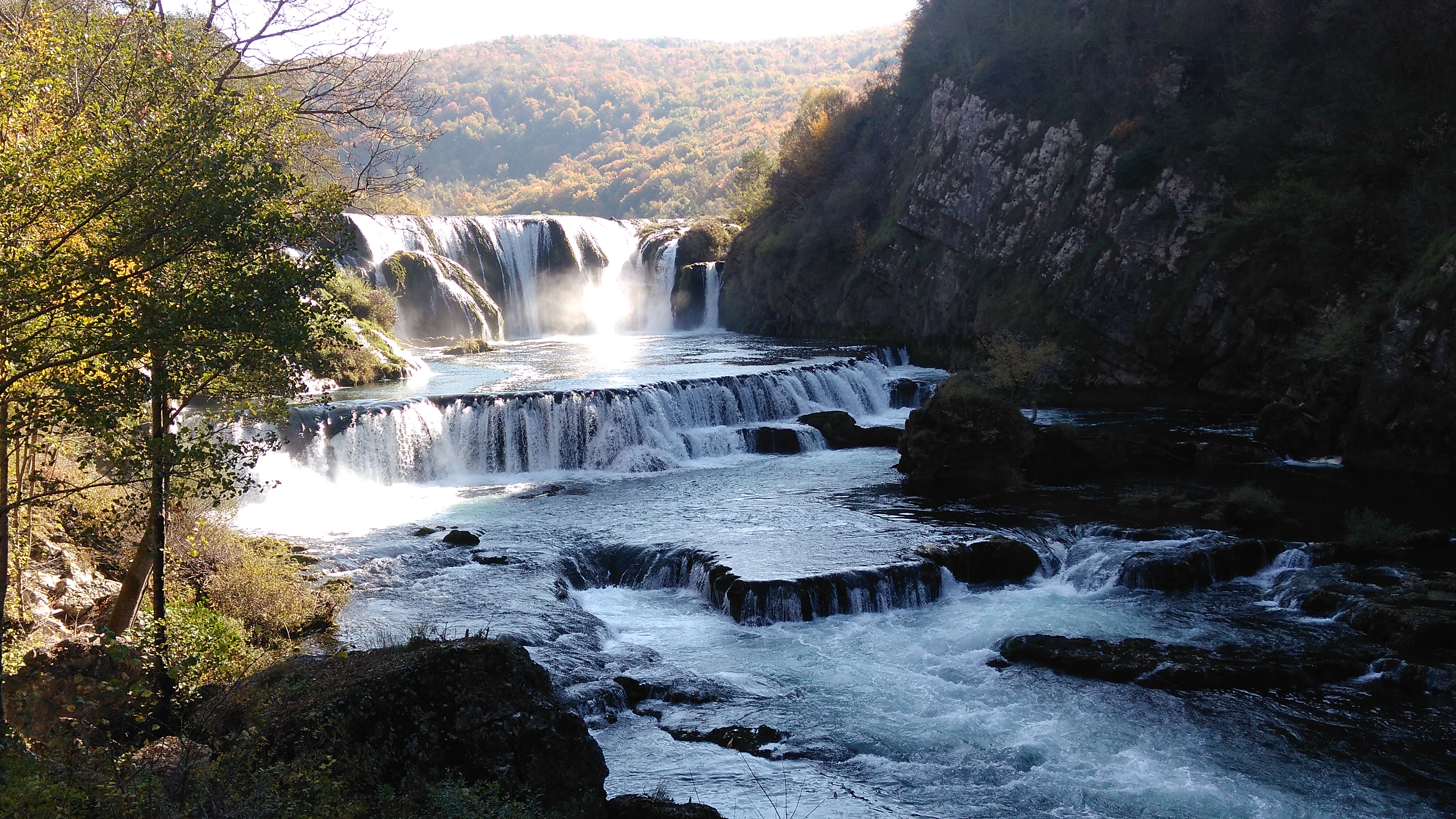 Along all above mentioned attractive location You have to visit the World Pearl of Tourism – the Plitvice Lakes National Park, which is 30 km from our airport.
On the airport we have international border cross with customs, active until the 20thof September, which gives you the ability to fly in directly unrestricted from any part of Europe, BiH and other non-EU counties in the region.
For each individual and group of guests, we will create an offer, taking into account your personal needs and requirements.
Ein besuch des Lika Adler-Nest
Sie suchen nach einem schönen Platz, mit besten Bedingungen für den Segelflug?
Sie möchten aus der Routine ihres Heimatflugplatzes entkommen und mit ihrem eigenen Flugzeug landen? Und in einer völlig familienfreundlichen Umgebung zu entspannen?
Dann empfehlen wir Ihnen die Landschaft des UNA Nationalparks und des Nationalparks Plitvicer Seen zu besuchen und seine Schönheiten zu entdecken.
Sie können sich auch entscheiden, das einzigartige Lika Eagle Nest (Orlovsko gnijezdo) auf einer Höhe von 1647 m zu besuchen, von dem Sie einen herrlichen Blick auf Bosnien Herzegovina und Kroatien genießen.
Der Standort wurde in der Vergangenheit als militärische Radarstation des unterirdischen Militärflughafens Željava genutzt. Wir empfehlen Ihnen auch einen Besuch des ehemaligen Militärflughafens von Željava, der sich komplett unterirdisch im Berg Plješivica befindet.
Die Größe der Räume, Galerien, die Installationen und deren Ausrüstung sowie die menschliche Genialität und die Verrücktheit, so eine einzigartige unterirdische Installation beschädigt zu haben, wird Sie beeindrucken.
Unsere Clubmitglieder werden Ihnen die Natur und andere Schönheiten der Region zeigen. Und wir sind stolz, Sie zu einer Tour durch den UNA-Nationalpark mit den wunderschönen Wasserfällen Štrbački buk und Martin brod zu führen, die Ihnen unvergessliche Momente beim Rafting entlang der Una bieten .
Entlang der oben genannten attraktiven Lage müssen das Weltkulturerbe, den Nationalpark Plitvice Seen, der 30 km von unserem Flugplatz entfernt ist, besuchen.
Auf unseren Flugplatz steht vom Frühjahr bis 20. September Zoll zur Verfügung, welches Ihnen die Möglichkeit gibt, von jeden Teil Europas, Bosnien und Herzegowina und nicht EU Staaten, direkt in die region zu fliegen.
Für jeden Einzelnen oder Gruppe von Gästen, erstellen wir ein Angebot unter Berücksichtigung Ihrer persönlichen Bedürfnisse und Anforderungen.
Und sind stets bemüht, Ihren Aufenthalt so angenehm wie möglich zu gestalten.
Posjetite Ličko Orlovsko gnijezdo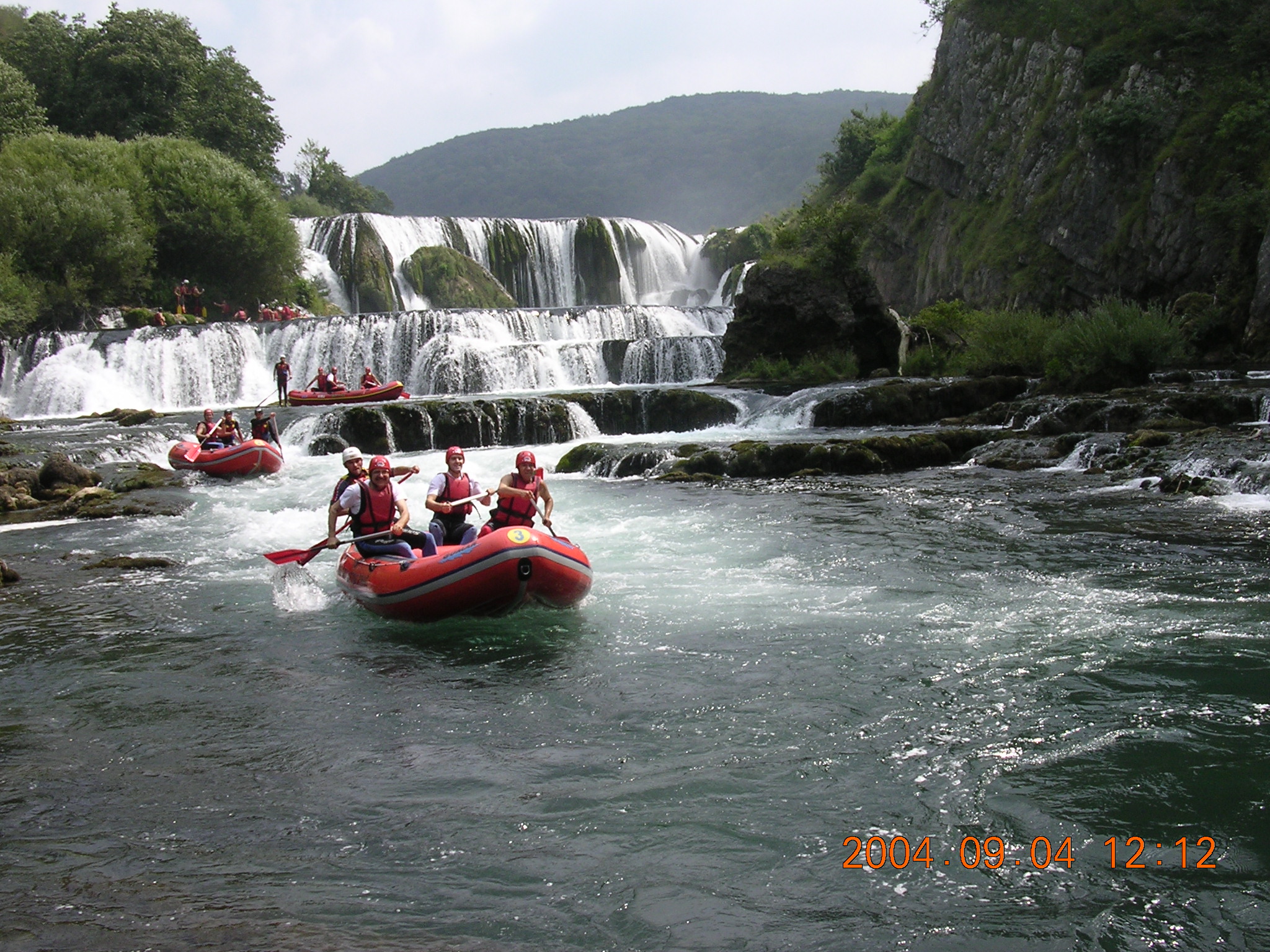 Ako tražite odlična mjesta za posjetu?
Želite letjeti u najboljim uslovima?
Da li želite, da pobegnete iz svakodnevnog života vašeg aerodroma?
Ako si pilot aviona i voleo bi, da letiš na drugim mestima?
I sve ovo u opuštenoj porodičnoj sredini.
Još uvek nije kasno da biste se odlučili da posjetite prekrasne pejzaže Nacionalnog parka UNA i Nacionalnog parka Plitvice.
Takođe možete odlučiti da posjetite Lika Eagle Nest (Orlovsko gnijezdo), na nadmorskoj visini od 1647 m, odakle ćete uživati ​​u prekrasnom pogledu na dijelove BiH i Hrvatske.
Na toj lokaciji bila je radarska pozicija unutar podzemnog aerodroma Željava.
Takođe preporučujemo, da posjetite bivši vojni aerodrom Željava, koji je u potpunosti podzemni ispod planine Plješivica. Prostor, galerije, instalacije i oprema će vas impresionirati svojom veličinom, veličinom ljudske kreativnosti i veličinom ljudske gluposti, što je oštetila podzemne prostore.
Naši članovi su u mogućnosti da vam pokažu prirodne i druge ljepote ovog kraja, i ponosni smo što vas možemo odvesti u obilazak Nacionalnog parka Una s prekrasnim slapovima Štrbački buk i Martin brod i pružiti vam nezaboravne trenutke u raftingu uz rijeku Una. Takođe možemo preporučiti posjet svjetskom biseru turizma – posjet Nacionalnom parku Plitvice koji je samo 30 km od našeg aerodroma.
Na našem aerodromu imamo mogučnost graničnog prelaza, koji nama i vama omogućuje direktan dolazak iz bilo kojeg dela Evrope. Granični prelaz je otvoren do 20. septembra.
Sa našeg aerodroma moguće je letjeti na sve ostale aerodrome u BiH, kao i u druge zemlje u regionu